Features and Functions
The site promotes the company's new brand and distinct focus on providing a curated set of products and unparalleled service to regional builders and developers in the Ottawa-Gatineau region. We integrated the following:
custom, bilingual WordPress template that is easy for Bytown Pro staff to update and maintain in both English and French
landing pages for individual locations
third-party service integration for mailing list signup (MailChimp)
customer portal with secure access to documents, contracts, schematics, etc.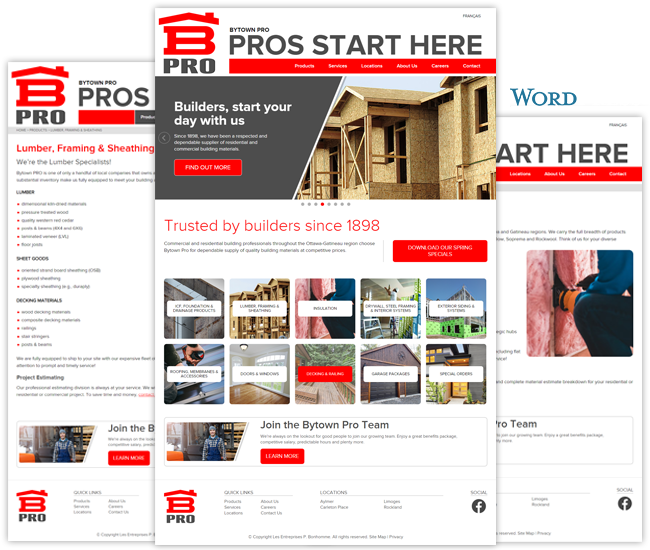 The only way to discover the limits of the possible is to go beyond them into the impossible.
— Arthur C. Clarke