Design Strategy
In collaboration with Phrase Strategy, we developed a new website strategy, layout, and information architecture. Key considerations included:
a responsive design to ensure the site rendered properly on a variety of devices and window or screen sizes
showcasing the association's value proposition and target audiences
a balanced approach to supporting third-party advertising on the site
making key content elements easily accessible to members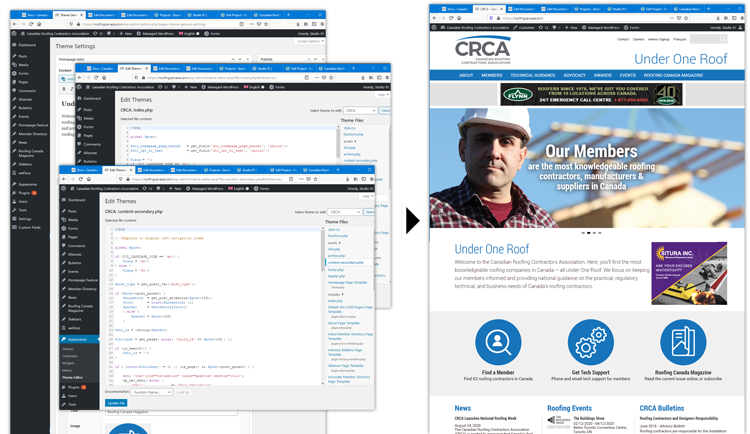 Technical Development
The bilingual site serves association members, promotes the CRCA's advocacy work, and provides easy access to a rich repository of industry and technical materials. Technical features and functions include:
a custom WordPress theme that is easy for CRCA's internal resources to update and maintain in both English & French
the integration of a searchable membership database that provides access to industrial, commercial, and institutional roofing contractors in Canada
support for a third-party advertising engine
conversion of the organization's flagship Canadian Roofing Reference Manual into an online resource
a secure online portal for use by CRCA's Board of Directors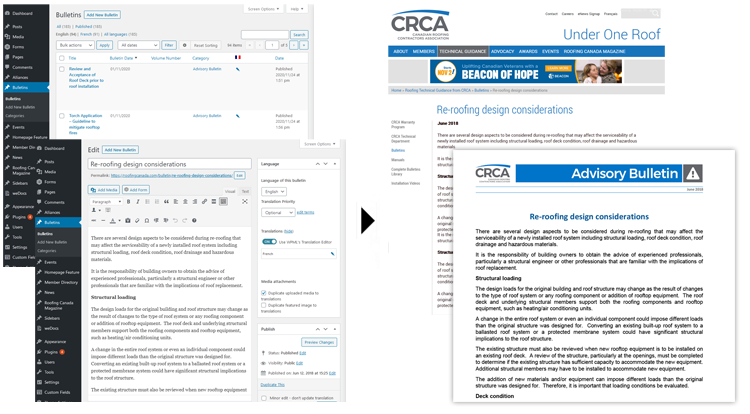 The only way to discover the limits of the possible is to go beyond them into the impossible.
— Arthur C. Clarke