Solution Architecture
We developed a solution architecture that allows FMA to easily execute a variety of digital and print ad campaigns. Key considerations included:
support for secure, third-party payment gateways
integration with existing back-end fulfillment systems
establishing key metrics and analytics that allow FMA to quickly assess the effectiveness of individual campaigns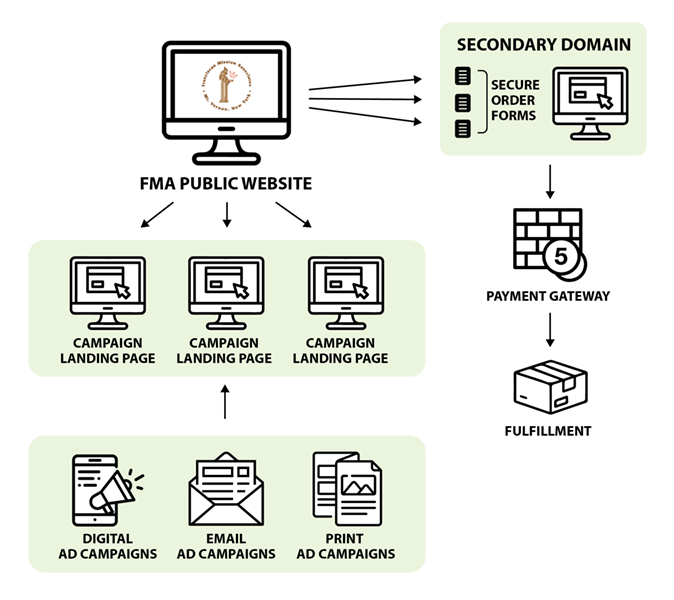 Online Presence
The main FMA website serves as the primary gateway for the organization's fundraising efforts. A custom WordPress theme supports the creation of unique landing pages for individual campaigns in both English and Spanish.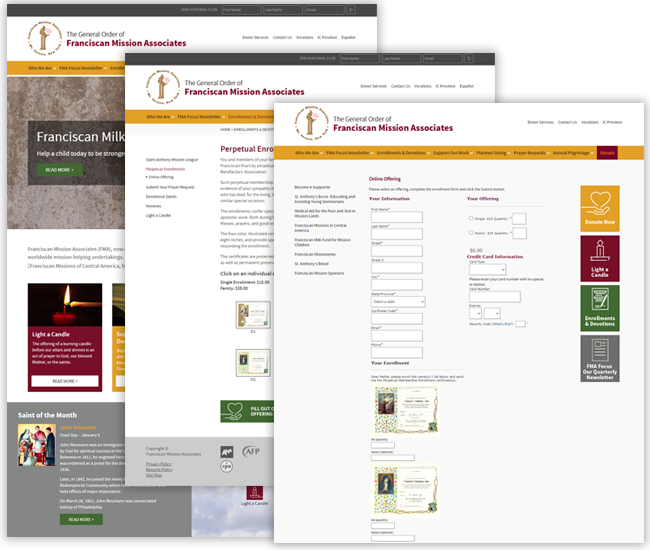 If you don't have a strategy, you're part of someone else's strategy.
— Alvin Toffler