Design Strategy
In collaboration with Phrase Strategy, we developed Guertin Poirier's new website's overall strategy, layout, and content architecture. Key considerations included:
using responsive design to allow the site to operate correctly on a variety of devices and window or screen sizes
showcasing the company's services and corporate philosophy
highlighting the company's history in the industry and experienced leadership team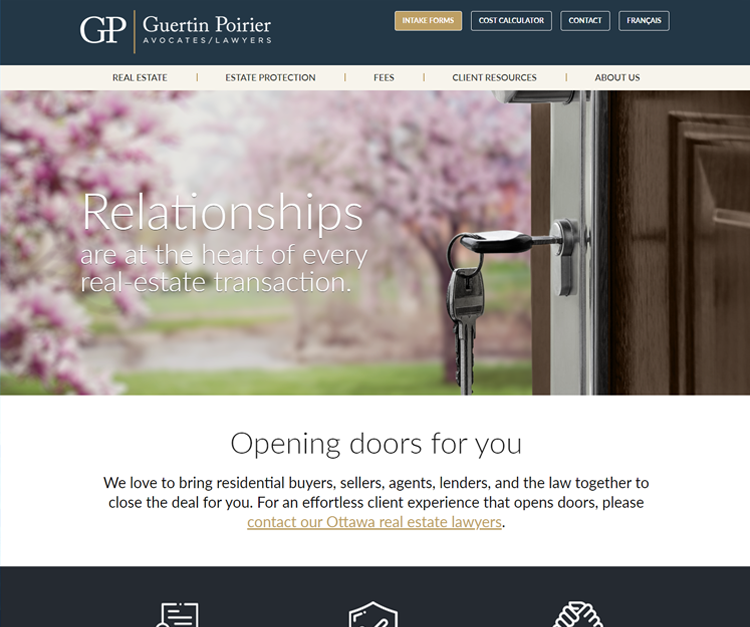 Features and Functions
The new site serves existing and prospective customers, promotes the company's diverse expertise, and is a vehicle for business development. We integrated the following:
custom, bilingual WordPress template that is easy for Guertin Poirier staff to update and maintain
linkages to the company's existing CRM system
online intake forms in support of the company's real estate and estate protection services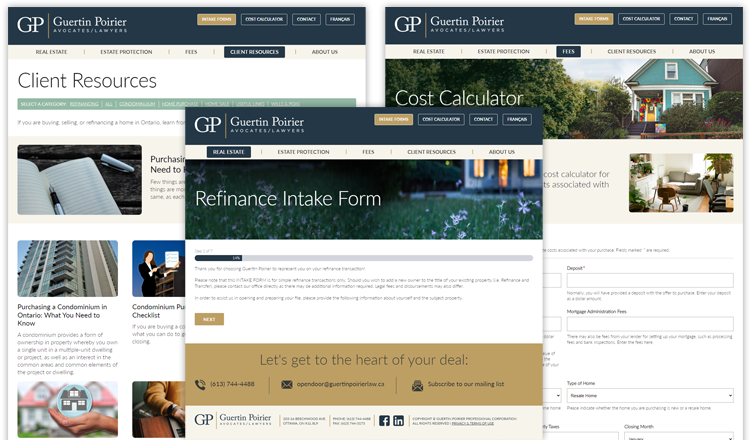 Logic will get you from A to B. Imagination will take you everywhere.
— Albert Einstein