Design Strategy
We collaborated with Larry Balkwill on his new site's content architecture, layout, and overall strategy. Key considerations included:
showcasing active listings to potential buyers
using responsive design to allow the site to operate properly on a variety of devices and window or screen sizes
integrating calls to action to generate new prospects
differentiating his service offerings from others in the Ottawa area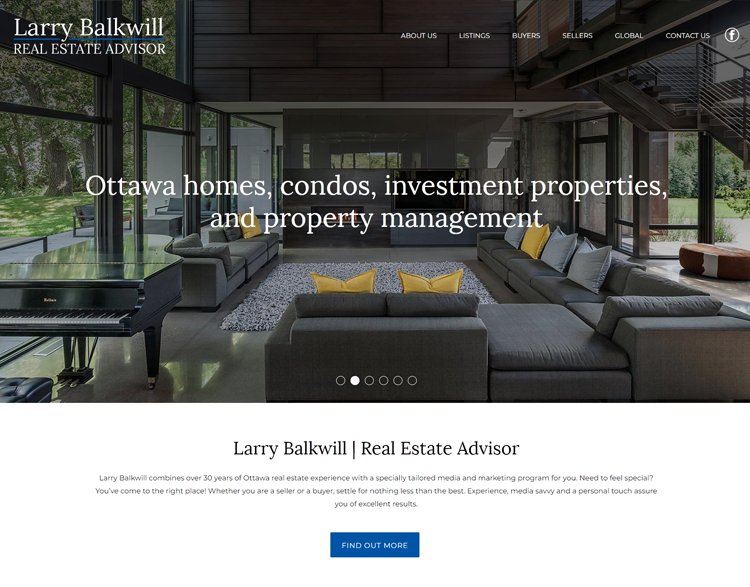 Features and Functions
The site serves buyers and sellers, promotes professional services, and establishes the agent's track record of success in the industry. We integrated the following:
custom WordPress template that is easy for members of his team to update and maintain
automatic feed from Canadian Real Estate Association of all active listings in the National Capital Region
visual, step-by-step guides that take buyers and sellers through each step in their transaction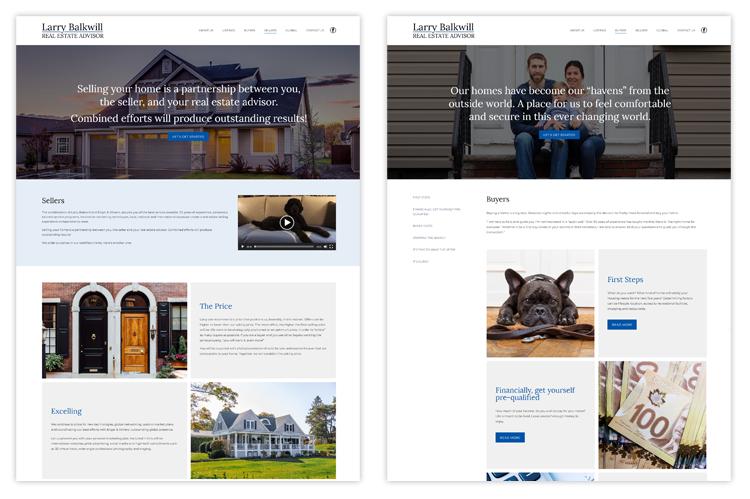 Logic will get you from A to B. Imagination will take you everywhere.
— Albert Einstein