Design Strategy
In collaboration with the client, we co-developed a new website strategy, layout, and information architecture. Key considerations included:
a responsive design to ensure the site rendered properly on a variety of devices and window or screen sizes
showcasing the organization's value proposition and target audiences
making a extensive document library easily accessible to interested parties
ease-of-access for visitors with low-bandwidth Internet access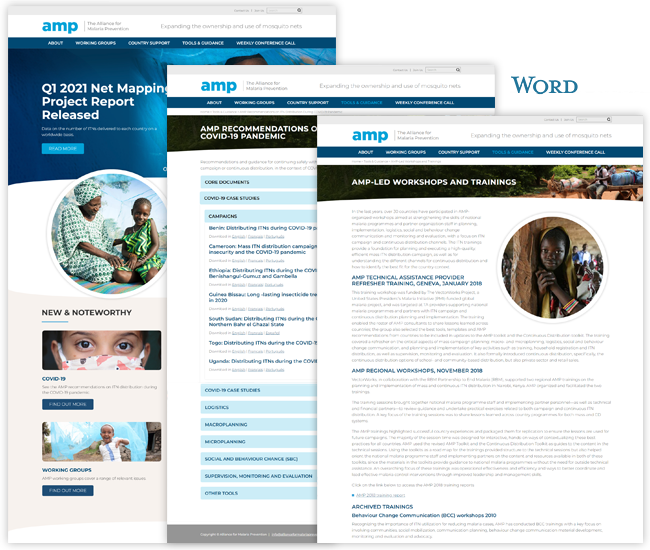 Technical Development
The bilingual site serves alliance members, promotes AMP's advocacy work, and provides easy access to a rich repository of tools and guidance materials. Technical features and functions include:
a custom WordPress theme that is easy for AMP's internal resources to update and maintain in both English & French
integration with third-party data sources that provide data and mapping that highlight the use of mosquito nets around the world
a secure online portal for use by the AMP Working Group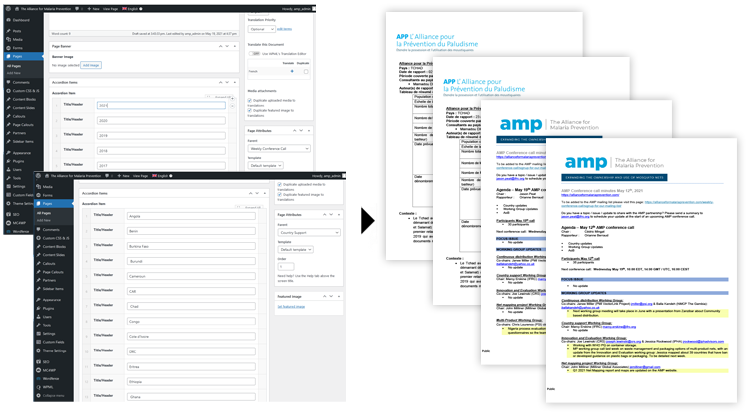 If you don't have a strategy, you're part of someone else's strategy.
— Alvin Toffler