Solution Architecture
We developed a solution architecture for WKI that allowed them to provide secure access to content related to their design thinking methodology. Key considerations included:
Support for the sales channel via time-limited demo accounts
Ability to integrate content in a variety of different formats (video, audio, MS Office, PDF)
A responsive design to ensure content rendered properly on a variety of devices and window or screen sizes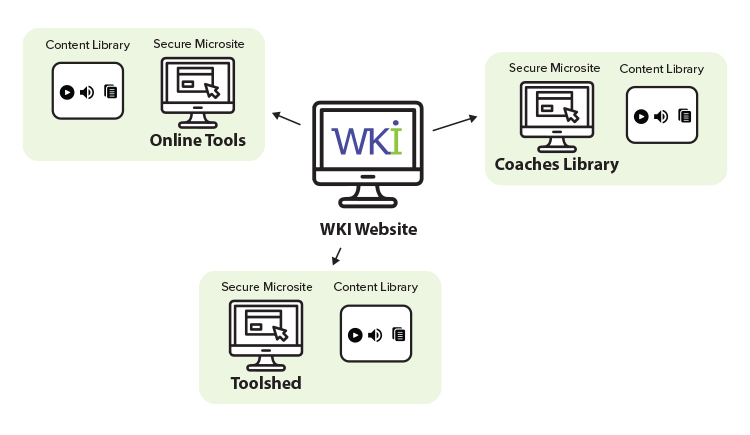 Online Presence
The main WKI website serves as the primary gateway for the company's secure microsites.
Custom WordPress themes allow WKI staff to manage accounts, resources, and generate usage metrics across all of their Web properties.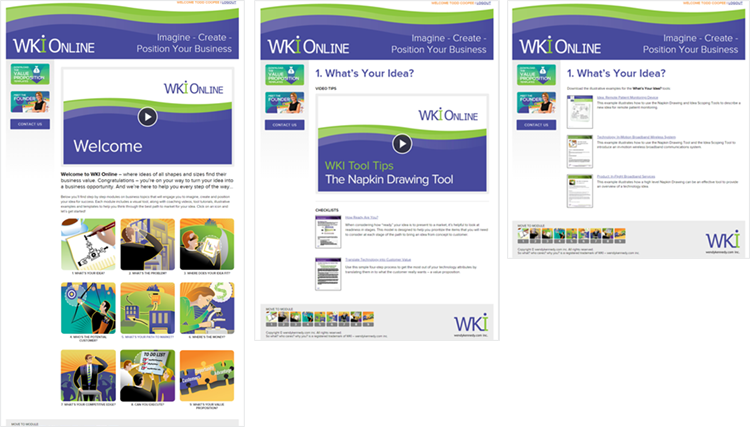 If you don't have a strategy, you're part of someone else's strategy.
— Alvin Toffler